Are you seeking relaxation on your next trip to Bali? The island is the perfect place to find some peace and quiet.
Bali is a great place to relax in the sun, float aimlessly in a pool and pamper your body and spirit.
Yoga classes
Bali is also the perfect holiday destination to refine your yoga practice. Yogis come from around the world to immerse themselves in the many classes, retreats and workshops offered in this world-renowned yoga hub.
Whether you're looking for Vinyasa, relaxing Yin or getting upside with aerial yoga, Bali will not disappoint. This yoga paradise offers gorgeous island views, exceptionally talented instructors and a vibe unlike anywhere else.
Looking for something really special? You can enjoy a yoga class at our beachfront Warung overlooking the ocean while the sun rises, or check out our affordable Health Hub Wellness package, including fitness, yoga & spa.
Beach walks
Let the crash of the waves relax you as you stroll down our pristine black sand beach. Get your heart pumping in the morning with a sunrise jog or enjoy a leisurely sunset stroll.
With the beach being just steps from Komune's beach club, be sure to take some time out to unwind with a walk on our beautiful beach.
Treat yourself to a spa treatment
A luxurious day at the spa is the perfect treat, and Bali is one of the best places for a little pampering.
Balinese massage uses aromatherapy, deep pressure, acupressure and gentle stretches to create a deep sense of well-being and relaxation.
Or, go for the ultimate in pampering with a spa package. Combining a massage, body scrub and facial will leave you feeling like a new person.
Get a private pool
What's better than floating in a pool under the warm sun? Doing it in your own private pool!
When you stay in our beach villas, you can lounge in your private courtyard before jumping into your pool for a refreshing dip.
If you prefer a view with your pool, our beachfront pool suites are the perfect place to watch the sunrise over the ocean, from your own pool. The horizon edge dip pools overlook the Lombok Strait with island views to Nusa Lembongan.
Try a floating breakfast
There's no more luxurious way to start your day than a floating breakfast delivered straight to your room while you enjoy the view of the beach from your pool.
What's a floating breakfast? A lush spread of coffee, fresh juice, tropical fruits, freshly baked pastries and more – all on a large floating basket.
Nourish your body with organic food
It's easy to find healthy food in Bali. At our Health Hub we serve only the freshest, most nutritious meals while catering to all dietary requirements. Whether you're vegan, vegetarian or gluten-free, you can still enjoy breakfast, lunch and dinner.
The best part: we grow much of our food onsite, in our organic gardens.
Relax at a beach club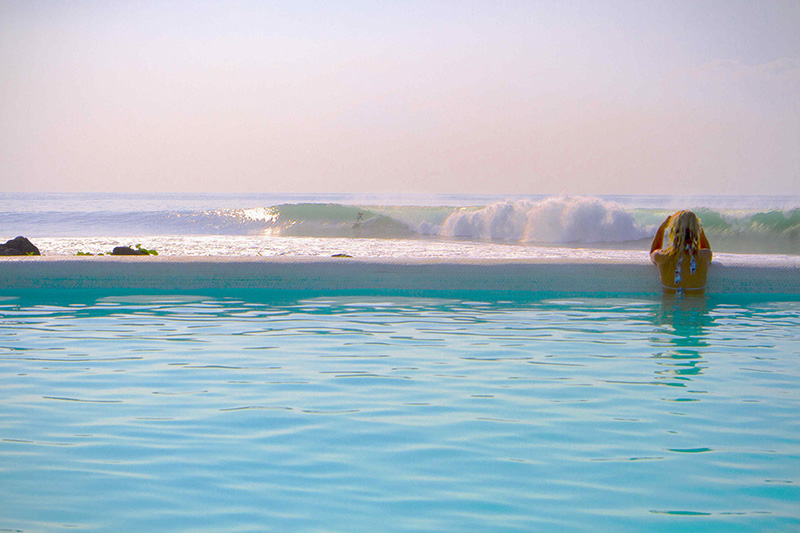 You'll love the view of the majestic Keramas surf break from our Beach Club. Lounge on our comfortable day beds while you enjoy cool tunes and friendly service.
When you start feeling hungry, there's a wide range of dishes on offer. Choose from colourful cocktails, fresh seafood, healthy juices and handmade pizzas.
Spending the day at the Komune Beach Club is the perfect way to relax in Bali.
Ready to BOOK your own relaxing holiday to the Island of the Gods?
Check out our Bali Holiday packages or customise your own to create your ideal paradise escape. Überlappende objekte können jeweils auf bestimmten ebenen zwischen vorn und hinten doktorarbeit ghostwriter angeordnet werden.