Located at the heart of Coolangatta, Hotel Komune offers not just the best accommodations with first-class amenities but also the access to the top tourist destinations and activities.
If you're looking for some surfing breaks to challenge during your stay, then you'll be glad to know that these 5 best surf spots in Coolangatta are just a stone's throw away from Hotel Komune.
Greenmount Point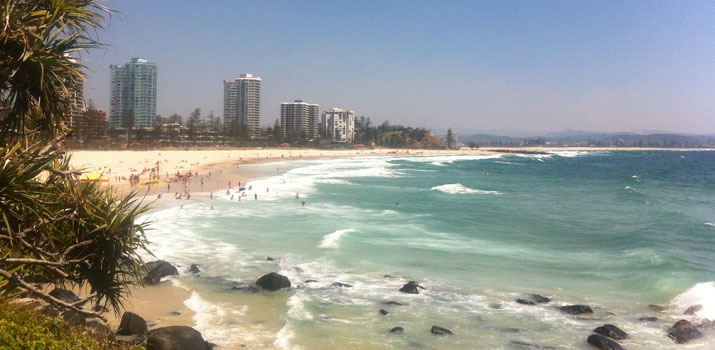 Just 550 metres away from Hotel Komune, Greenmount Point is easily the most accessible in the list. This Coolangatta surf spot is also one of the finest there is in all of Australia but also a little less crowded.
Surfing newbies can learn here without worries because the beach is sheltered from the southeasterly winds. Ideal surf conditions include a south or southwest wind direction and swells of up to 2.5 metres, which can run from 50 to 100 metres.
Kirra
One of the best surf spots in Coolangatta, Kirra point has long been known for its legendary surf breaks. Although the Superbank construction lessened the quality of Kirra's waves, its popularity hasn't wavered. That's why the Queensland Government put up a $1.5 million restoration project to bring back its old glory.
Right now, many local surfers go to Kirra Point when conditions are right, which include a southwestern wind. Kirra surf spot is located some 2.5kms away from Hotel Komune.
Snapper Rocks
When it comes to world-class waves, Snapper Rocks is the best destination in Coolangatta. In fact, pro surfers from around the globe visit this surf spot to hit the powerful waves, which can run for up to four hundred metres with a southwestern wind. The Quicksilver Pro World Surfing Tournament is also held at this Coolangatta surf spot.
Snapper Rocks turned into the most popular among the surf spots in Coolangatta because of the Superbank created from the sand Kirra Beach. The swells became massive and surfers started to flock the beach. If you don't mind surfing with a large crowd, Snapper Rocks is a must destination, whether you're a beginner or seasoned surfer.
Stay at Hotel Komune and you'll just be 800 metres away from Snapper Rocks.
Currumbin Alley
Right-hand point breaks are what our next Coolangatta surf spot is best known for. Waves heading towards the Currumbin Creek are ideal for beginners, while those nearer to the point rocks are larger and best for pros.
Currumbin Alley offers consistent surf conditions throughout the year with the southwesterly wind but is best to be visited between the months of January and June.
Because of these nice surf breaks, Currumbin Alley can also get crowded, though not as much as Snapper Rocks. But if a large crowd is not a problem, you can drive from Hotel Komune to this surf spot, which is some 8.3 kilometres away.
Duranbah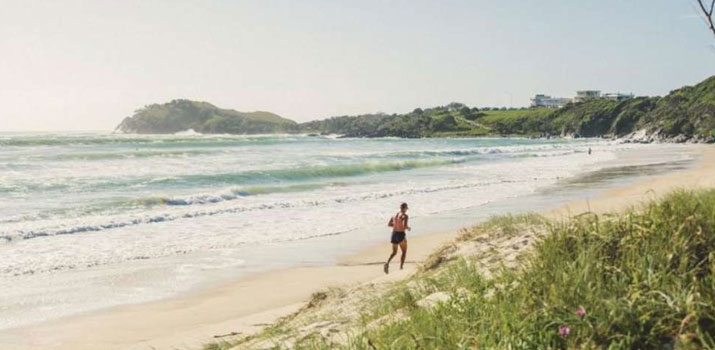 Last on our list of top surf spots in Coolangatta is Duranbah or D-bah to locals. Best visited during the presence of northwestern winds, it offers large swells ideal for seasoned surfers. And because of its proximity to Tweed River opening, you can expect consistent surf breaks in the area all-year-round.
However, Duranbah also has large rips and a population of sharks. So, only go to this surf spot if you are a seasoned surfer. D-bah is located right below the QLD-NSW border and can easily be reached by foot (900 metres) from Hotel Komune.
Book at Hotel Komune
Whatever your surfing experience is, booking at Hotel Komune will bring you closer to these top surf spots in Coolangatta. Whether you fancy visiting the popular Snapper Rocks or the much quieter Greenmount Point, our hotel is your best choice for accommodation.
Call Hotel Komune today on (07) 5536 6764 and make a reservation to see the best of Coolangatta, including these top surf spots.
Tip: Check out the best 5 fishing spots in the local area.